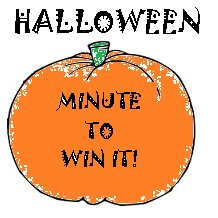 Could you complete these spooky challenges in less than a minute?
Cookie Face!
Spiders on a Straw!
Stacking Cups!
And more!
Join us on Wednesday, October 28th, at 4:00 PM to find out!
Come in costume if you like!
This free event is for all ages, and you don't have to have a library card to participate.
Hope to see you there!